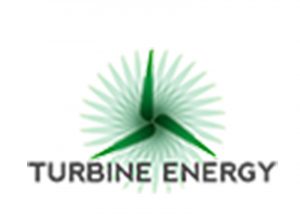 Harnessing the power of the sun to provide cleaner, more sustainable energy solutions is at the core of what we do.
Welcome to Turbine Energy. We are a well established, fully accredited
company within the renewable energy sector.
We supply and install a wide range of renewable energy systems throughout
the UK.
We supply all market leading MCS accredited goods and services at Turbine Energy such as, commercial & domestic solar panels, battery storage solutions, the latest Inverters, and air source heat pumps.
Over the past 10 years we have grown as a company in a constantly evolving industry, keeping up to date with the latest technology and installation methods. We have gained vast experience and are able to give the highest quality of advice pre-installation to ensure a smooth installation process.
We make sure that all of our expert installers and members of our workforce are trained to the highest standards. Our Goal is to exceed the expectations of
both residential and commercial customers
At Turbine Energy, our customers always come first, and everything we do is guided by our values and professional ethics.
Why Choose Us?
1. Expertise: With 10 years of experience in the solar industry, we have honed our skills and knowledge to become trusted experts in the field. Our team of highly trained professionals is dedicated to delivering exceptional service from initial consultation to the final installation.
2. Quality Products: We only use MCS accredited solar panels, inverters, and other components to ensure the highest efficiency and durability for your solar system. Our products come from reputable manufacturers known for their innovation and commitment to sustainability.
3. Bespoke Solutions: We understand that every home and business has unique energy needs. Our team will work closely with you to design a bespoke solar solution that maximises your energy production while fitting seamlessly into your property and lifestyle.
4. Savings and ROI: By switching to solar energy, you can significantly reduce your electricity bills over the long term. We provide a feasibility study which will show your savings and return on investment (ROI) you can expect from your new solar system, helping you make an informed decision.
5. Environmental Benefits: Choosing solar power is not only financially advantageous, but it also has a positive impact on the environment. By utilising the sun's clean and renewable energy, you can reduce your carbon footprint and contribute to a greener, more sustainable future.
Our Services:
1. Residential Solar: Elevate your home with a solar system tailored to meet your energy needs. We install solar panels on rooftops or open land, optimising their positioning to capture maximum sunlight and generate the energy your household requires.
2. Commercial Solar: We offer comprehensive solar solutions for businesses of all sizes. From offices to factories or retail spaces, our commercial solar systems can help you cut down on energy costs and demonstrate your commitment to sustainability to your customers and stakeholders.
3. Installation and Maintenance: Our skilled technicians handle every step of the installation process, ensuring that your solar system is seamlessly integrated into your property. We also provide regular inspections and maintenance services to ensure your system operates at peak performance for years to come.
Ready to make the switch to solar energy? Get in touch with our friendly team to schedule a consultation and learn more about how we can help you harness the power of the sun to power your home or business.
Start your journey towards a greener, more sustainable future with Turbine Energy. Contact us today.